Automotive Lockouts
Bradenton, FL – Estate Locksmith Store
Automotive lockouts can happen with anyone and are one of the worst situations you can find yourself in. Imagine you stop by on the side of the road for asking for directions, move away from your car and carelessly forget the cars in the ignition. This situation is not only unfortunate but can also lead to extreme frustration. Fortunately, you don't have to worry for long if you call Estate Locksmith Store. We will reach you no matter where you are in the Bradenton, FL and open your car without damaging the car in any way.
Why choose us for lockouts?
Reasonable Pricing:
If you think calling a locksmith in the case of automotive lockouts will cost you a fortune, then you will be surprised to see how reasonable our prices are. We don't dupe our customers in the name of emergency services like our customers and only charge fair and pre - decided prices, so that the customer never feels cheated. We only charge what we declare at the beginning of the service and do not unnecessary charges to the final bill.
Fully-equipped service vans: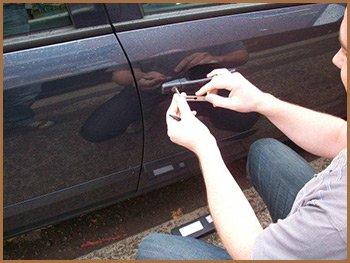 The immediate response is vital in the case of an automotive lockout. What's the point in reaching two hours late when the client is looking for an immediate solution? That is why Estate Locksmith Store makes it a priority to reach the client location within 15 - 20 minutes of their call and solve their problem even quicker. We have a fleet of mobile locksmith vans that are not only superfast but are also stalked with all the necessary tools and gadgets that our locksmith may need in the field.
Customer satisfaction is our mission!
Estate Locksmith Store always aims for 100% customer satisfaction and more often than not, we end up exceeding it. We have feedback from tons of customers who love to recommend our services to their friends and relatives because of which we have been able to build a large base of happy customers. Be it our lightning quick response in the case of automotive lockouts, or our precise key cutting services, or our best-in-class locks installation service that has been very well received by the local community.
If you are having an automotive lockout issue or any other kind of issue with a locking system at your home or office, simply call Estate Locksmith Store. We can be reached out at 941-564-3316 any time of the day.