Emergency Unlock
Bradenton, FL – Estate Locksmith Store
Estate Locksmith Store provides emergency locksmith services to customers who desperately need emergency support. We are the go-to company in Bradenton, FL for customers who need to unlock doors at odd hours. Our friendly and committed locksmiths are ready to serve you any time of the day and you will be surprised by how easily they are able to unlock jammed locks.
Be Smart! Save our Number: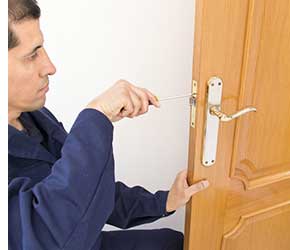 Emergencies can crop up any time and there is no opportune time to experience one. Locking your key into a door, breaking a key, a jammed lock, etc. can bring your whole schedule to a standstill. It is never advisable to retrieve the key yourself as there is a good chance that you will end up breaking the lock and hence making it useless. So to avoid replacement costs and for a quicker solution, always call us. Our emergency unlock solutions team will open the lock quickly and at the time make sure that you don't have to invest in a new lock. You will be pleasantly surprised to see the dexterity by which they go about carrying their job. So save our number or put it on speed dial, so that the next time you need us, you don't have to look very far.
Lockout service anyplace and anytime:
Getting a locksmith to open a door right after you experience a lockout may seem like a dream but with our always available service and superfast locksmith vans, you can get a locksmith at your doorstep within 15 - 20 minutes of your call as long as you are in the Bradenton, FL area. Our team is always ready to help out distressed customers in their hour of need and never leave you stranded even if you call us at 03:00 AM in the night.
After-hours service:
Unlike our competitors who work for a fixed time during the day and are closed during the weekends, Estate Locksmith Store is always available on - call to help out its customers. Because we know you can experience a lockout any time of the day. Our emergency unlock services and other services are just a call away even at odd hours.
Call us on 941-564-3316 for fast, reliable, affordable and always available emergency unlock services.