Lock Repair
Bradenton, FL – Estate Locksmith Store
Most of our customers are surprised to see how we end up repairing their lock instead of replacing it. Because in the past they have been duped multiple times by locksmith services that claim the damaged lock cannot be repaired, without even inspecting the lock. There only motive is to get as much money as possible from you. But Estate Locksmith Store doesn't work like that. We know how much time and effort it takes to do a job and hence we try to save you as much as possible.
We, Estate Locksmith Store pride ourselves on providing a high-quality lock repair service, with highest standards achieved on every repairing job we do. With our technicians having hands-on experience, we are confident of providing our customers with a first class lock repair service in Bradenton, FL area.
Lock issues? We can fix it
We can fix any lock issue as long as the lock is in a working condition or it can be salvaged even if it is damaged considerably. Be it a jammed lock or a physically damaged lock, our locksmiths have the tools and expertise to fix anything.
Enhance security with our Professional Locksmith
When you call Estate Locksmith Store for any service, including lock repairs, you will only get professionally trained locksmiths. Because unlike other locksmith companies, we don't just hire anyone with an impressive resume and skill set. We go a step further by performing thorough background checks to ensure that they don't have a criminal background and have not lied on their resume.
How do we function?
We take all kinds of lock related services seriously and provide an excellent lock and key services. Our locksmiths take care of the following things: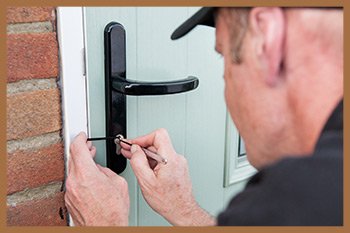 Examine the lock system to determine what has gone wrong with the lock.
Decide whether the lock has to be replaced or repaired. This is ruled by the aspects like the degree of damage and the ability of the lock to endure future use.
Solve your lock repair issues even before you think it!
Where do we operate?
We are widely available in the Bradenton, FL area and some neighboring parts. Estate Locksmith Store has a wide network of locksmiths who can reach you anytime, anywhere in our superfast mobile locksmith vans. You don't have to come to us, simply call us and we will help you out at your location, be it your home, office or the side of the road.
For quick and reliable lock repairs, call us at 941-564-3316.